Honest Charley Celebrates 65th Anniversary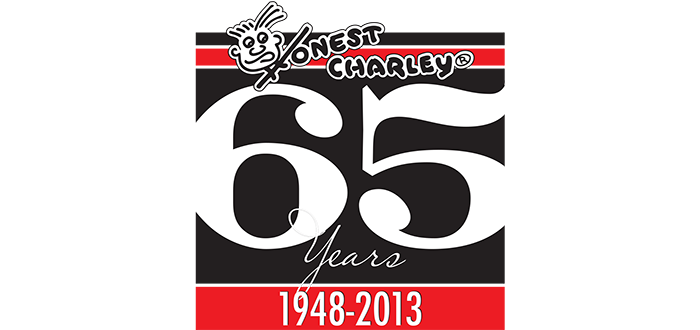 Born from simple beginnings in the heart of Chattanooga, Tennessee, Honest Charley Speed Shop opened its doors in 1948, quickly growing to become the first international mail-order speed shop and the most recognized name in the industry. Honest Charley celebrates its 65th anniversary in 2013, continuing to uphold the values and hometown hospitality it instilled in 1948.


Charley Card is a man who will go down in hot rodding history as one of the true pioneers of the hobby. He got the name "Honest Charley" from his previous venture as a restaurant owner, thanks to his honest way of doing business. After a few years of toying with various race cars, Charley truly understood America's new passion for hot rodding, as well as the need for a reliable source for components that would enable bootleggers, lawmen, hot rodders and racers to realize their dreams.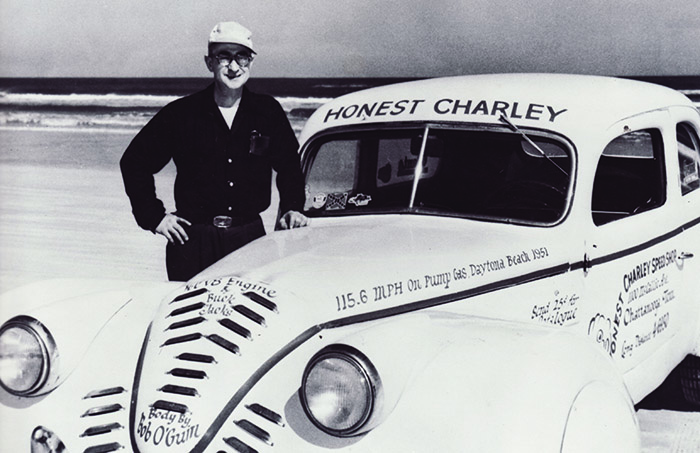 Incorporating a clever range of homespun marketing methods, it wasn't long before the company's sales network attracted customers from across the nation and around the globe. Displaying his own comical artwork, Honest Charley catalogs quickly grew with an ever-expanding array of components from every major manufacturer in the business. While Honest Charley retail stores and distribution centers found their way across Tennessee, Georgia and Florida, the bulk of the companies sales volume came by way of the now familiar catalog displaying well-known cartoon caricatures and slogans created by "Honest Hisself." Gems like "Is your hot rod hot or not?" – "Send money, I'll pay the postage" and "Your money back if it ain't right!" Later came others like "anyone who answers knows the answer" and of course, "You can't brag if you lag!" worked their way into the rodding vernacular.

As the second inductee into the Specialty Equipment Market Association (SEMA) Hall of Fame in 1970, it goes without saying that hot rodding acknowledges a debt of gratitude to Honest Charley Card for innovations that helped in the formation of our industry and a lifestyle that is so cherished today. Now, more than ever, Honest Charley Speed Shop reminds us of what once was and how we can celebrate the liberties that our great nation has to offer.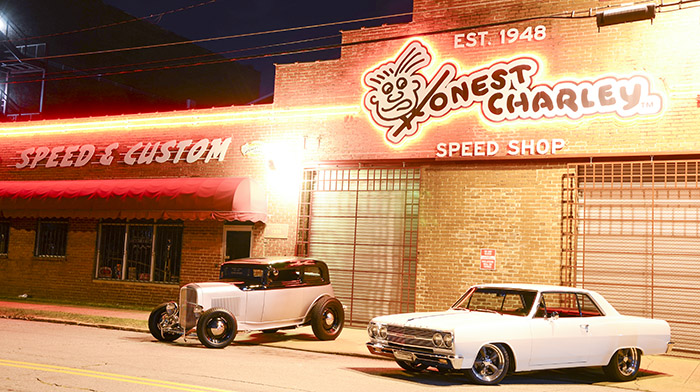 Today, Honest Charley Speed Shop continues its rise to international prominence as one of the companies under the Coker Group umbrella, thanks to the tireless efforts of Corky Coker. Longtime hot rodder, and Honest Charley employee, Mike Goodman leads the team and perfectly embodies the Honest Charley attitude with Southern hospitality and true hot rodder experience. In this, the 65th anniversary of Honest Charley Speed Shop, we encourage you to visit our shop in Chattanooga, Tennessee and help us enjoy another 65 years of hot rodding!