Cruise In at Honest Charley Sept 29th!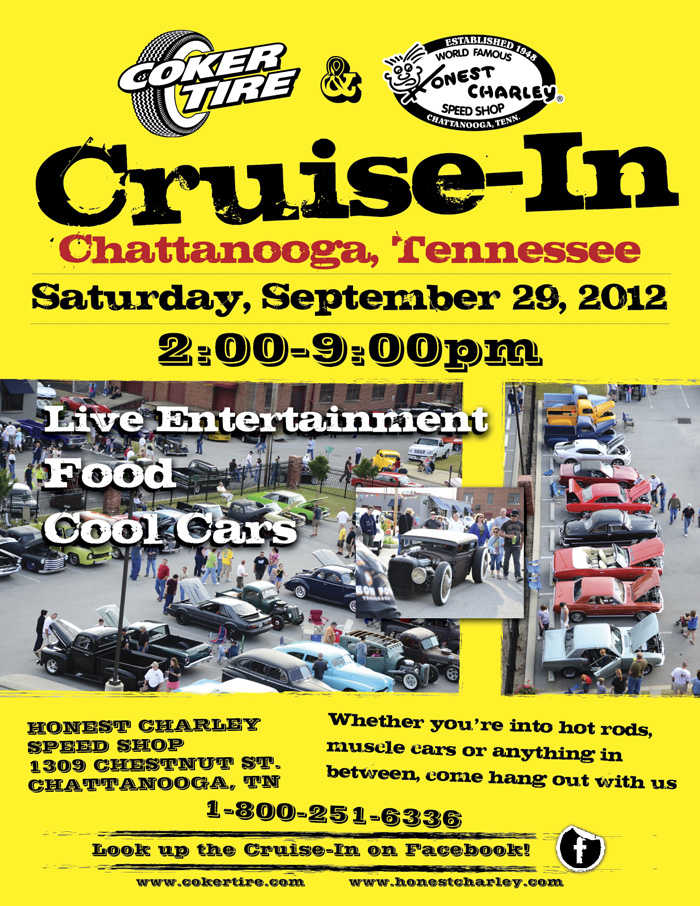 In case you haven't heard, we've teamed up with Coker Tire to host a huge Cruise In twice per year. Our April Cruise In was a major success, with 500 cars in attendance, so we're doing it again on September 29th! We worked hard to choose a date that didn't conflict with other local cruse ins or car shows, so we're hoping for an even bigger turnout this time around!

For the September 29th Cruise In, which is held at 1309 Chestnut Street in Chattanooga, TN, Coker and Honest Charley are having open houses to give an insider's view of these great companies! You can see Corky's awesome collection of cars, as well as a number of project cars in the works at Honest Charley Garage. We'll have live music by The Other Guys, great food from a few local vendors, as well as our nearby restaurants, and lots of other cool stuff. If you're interested in the Cruise In, check out our Facebook events page for more information.