The Great Race is Coming to Chattanooga!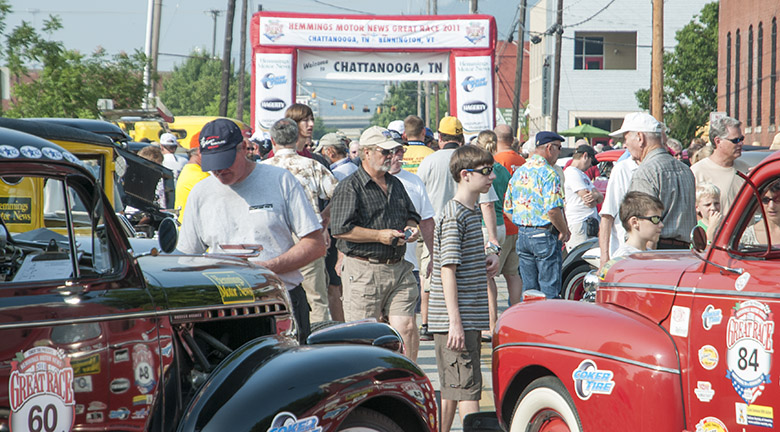 This year, the Hemmings Motor News Great Race presented by Hagerty is paying a visit to Chattanooga, Tennessee, and the racers are stopping right here at our place on the Southside of town! This isn't the first time that the Great Race has visited Chattanooga, but we're going to pull out all the stops to make it the best evening stop on the event! The streets around Honest Charley Speed Shop will be closed (think Chattanooga Cruise In style), and we're hoping to PACK the streets with hot rods, muscle cars, restored classics and more to welcome the 120 Great Race teams as they enter the Chattanooga evening stop. It all happens Sunday, June 25th from 4 to 8pm Eastern time, and the first Great Race cars should begin arriving at 5:30pm. We plan to have the Speed Shop open, just like our regular cruise in events, so it's a great chance to check out what's going on at the world's first mail order speed shop. The event is FREE to the public, and we're expecting a great turnout!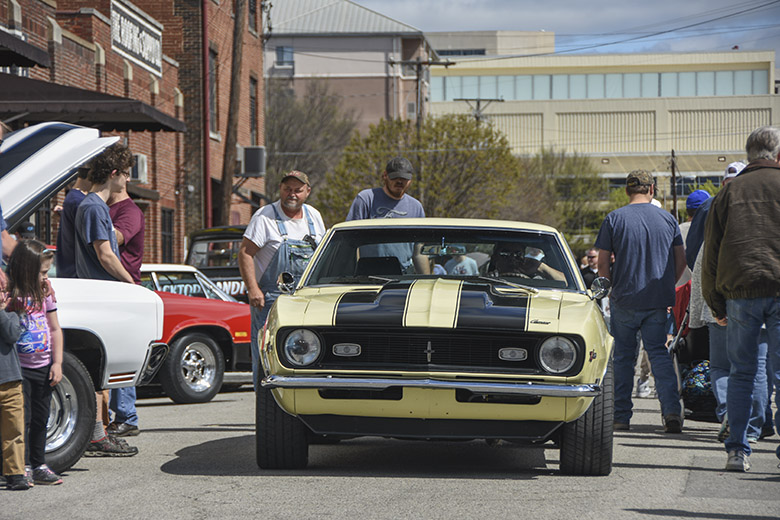 We encourage all cruise in participants to arrive from 4pm to 5pm, and stick around until the final Great Race cars roll into the area at 7pm. We'll have plenty of fun stuff to do, so bring your old car and bring your family to welcome these racers into town. The Great Race features 120 teams, all driving vehicles built in 1972 or earlier. The oldest vehicles in the race are from 1916, and they're tackling a 2,300-mile trek from Jacksonville, Florida to Traverse City, Michigan, using the Dixie Highway as a guide. You'll see a nice mixture of pre-WWII vehicles and '50s classics, with some muscle cars throw in, too! The Chattanooga stop comes on the second day of the race, after a tough drive that starts in Tifton, Georgia Sunday morning. The plan is to line Chestnut Street with as many cruise in cars as possible, leaving enough room for the Great Racers to pass through to their finish line for the day. Bring your chairs, bring American flags and bring a smile because this is going to be awesome! If you'd like more information, please check out the Facebook event page, which will be updated regularly with schedules and other important info!