Barn Find Report: 1940 Willys Sedan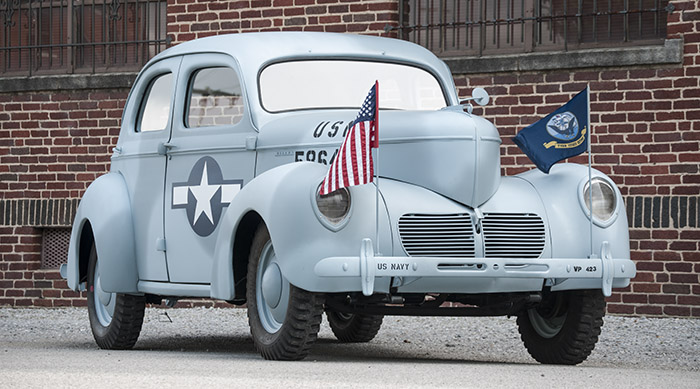 Sometimes, you run across a car that could be spun in several different directions. It could be restored to stock, it could be turned into a hot rod, or maybe it could be turned into something a bit different. For this 1940 Willys, we chose the "a bit different" approach, taking a rusted (and otherwise boring) Willys sedan and transforming it into a car that causes some serious head scratching. Corky found the car, and it was featured on Backroad Gold, the new TV series that air weekly on the Travel Channel. Be sure to tune in every Wednesday night at 9:30pm Eastern Time. It was our challenge to make this Willys interesting…keep reading to see how we did it.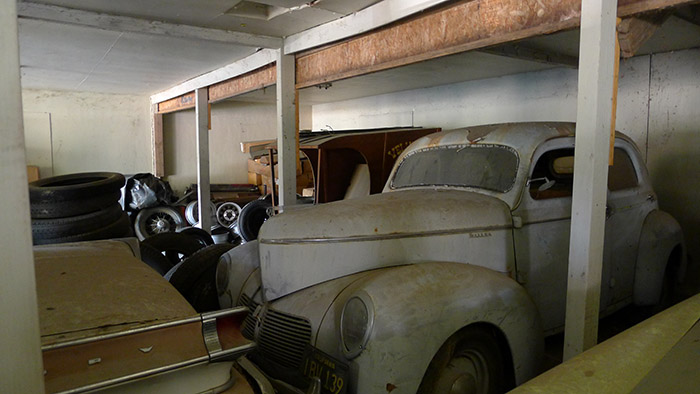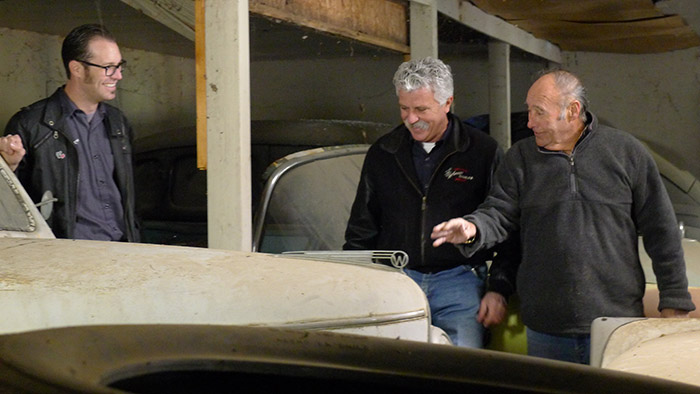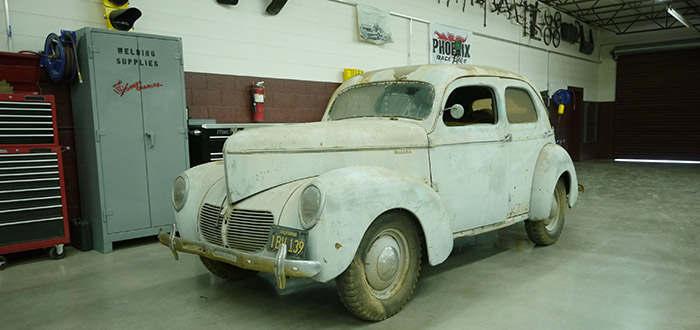 First of all, the Willys brand covers a lot of ground in the time it was around. It started in 1908, when John Willys bought out the Overland automotive division of Standard Wheel Company. In 1912, he changed the name of his company to Willys-Overland, and mass produced automobiles, with production numbers just shy of giant Ford Motor Company. Through the Teens and '20s, Willys bought many companies, merging them with its current operations. By the late '30s…1937 to be exact…Willys was at the forefront of automotive design, debuting a brand new body design. And while the '37-39 design had an odd-looking front end, Willys gave it a facelift in 1940 to clean up the appearance. Willys would name this model the Americar for the 1941 and 1942 models.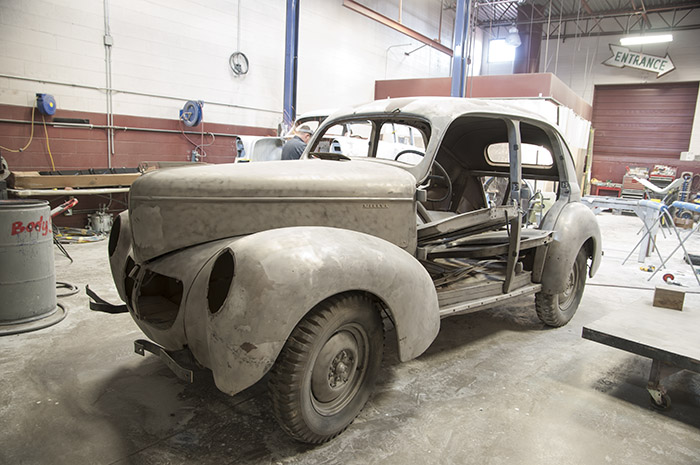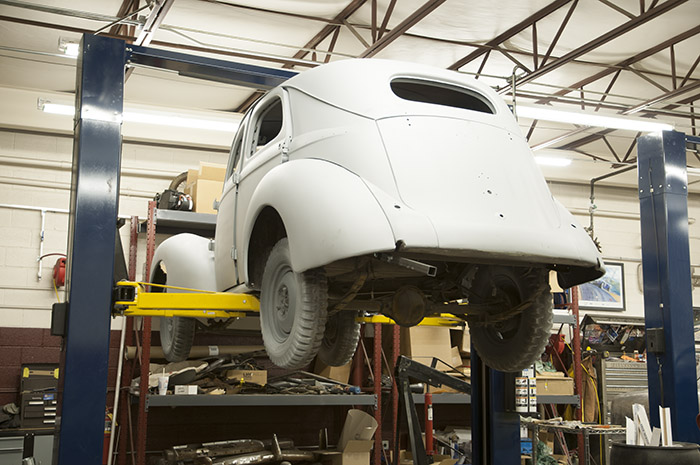 The 1940 Willys was available in a two-door coupe, a pickup truck, a four-door sedan and what they considered a three-door wagon (what most folks might consider a sedan delivery). All models featured the same curvy body design with a split grille, laid-back windshield and split rear window. All Willys featured the tried and true inline four-cylinder engine they dubbed as the Go-Devel Engine. This four banger displaced 134 cubic inches, and cranked out 60 horsepower. Willys used this engine for many years.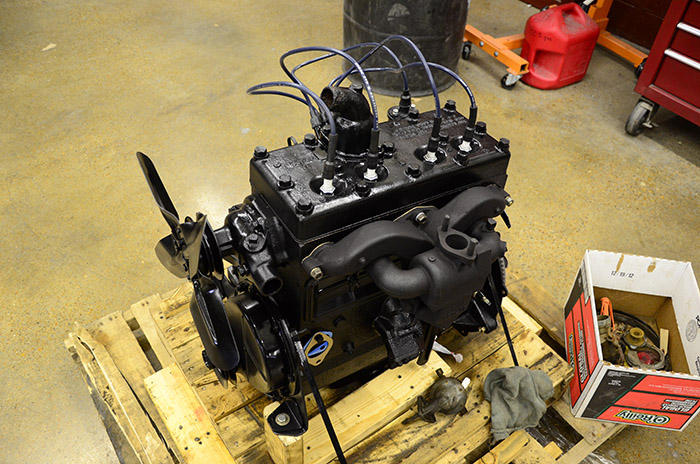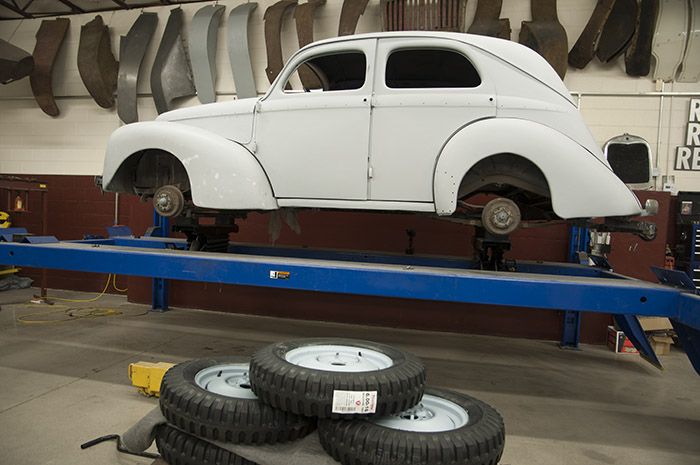 When Corky found the Willys shown here, he bought it mostly complete. That doesn't always equate to being a "solid" car, but it certainly helps when it comes time for restoration. Speaking of which, we could've gone back to stock with the Willys, but it just didn't seem to have the wow factor we wanted. Corky left it up to us to make the Willys interesting, so we decided to tie into Willys' heavy involvement with World War II and build a car with military influence. We gave it a Navy "bomb car" look, and even restored a military trailer to go along with it. The look was finished off with a set of Firestone Military Tires from Coker, and some creative stencil paint work to complete the look.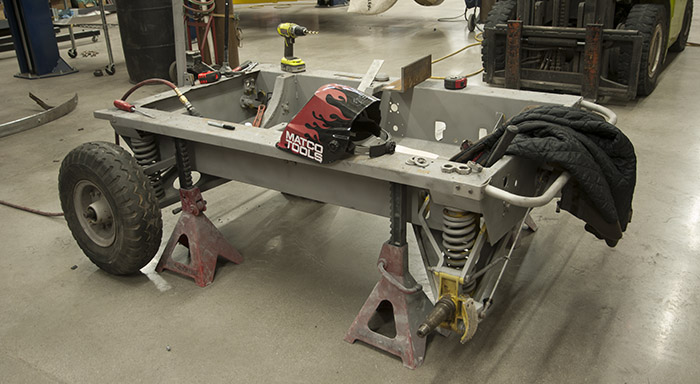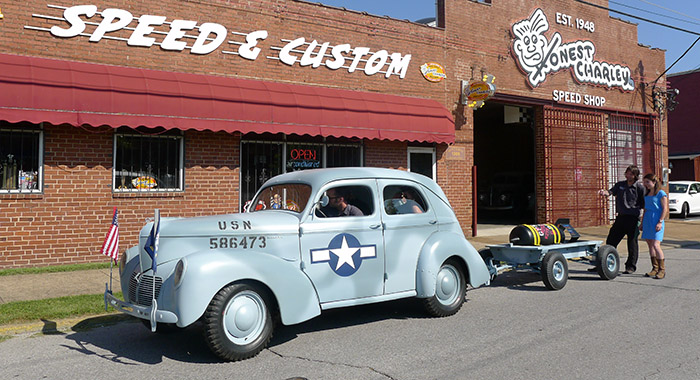 For a quick build, we're pleased with the outcome of our Navy-inspired Willys sedan. We could've done a concours restoration on it, but it just didn't seem right. And, of course, if it had been a coupe, we would've certainly given it the gasser look. The final product is a unique build that pays tribute to Willys' involvement with the military and it keeps folks guessing as to the car's history. We're just glad we saved it from the barn and put it back on the road!