Chattanooga Area Hot Rodder Builds A Time Capsule

Well, it's not actually a time capsule, but it does allow Larry Rose to relive some of his greatest memories. It's a front engine dragster, built to replicate the Cook-Bedwell dragster, which was a very influential drag car in the 1950's. The original car was known as the Isky U-Fab Special, and it was tough to beat, especially in 1957 when the nitro-burning 354ci Hemi became the world's fastest dragster, running the quarter mile in 8.891 seconds at 168 miles per hour. Knowing the car's significance, Rossville, Georgia resident Larry Rose decided to build a tribute to the car and also step back in time to his drag racing days.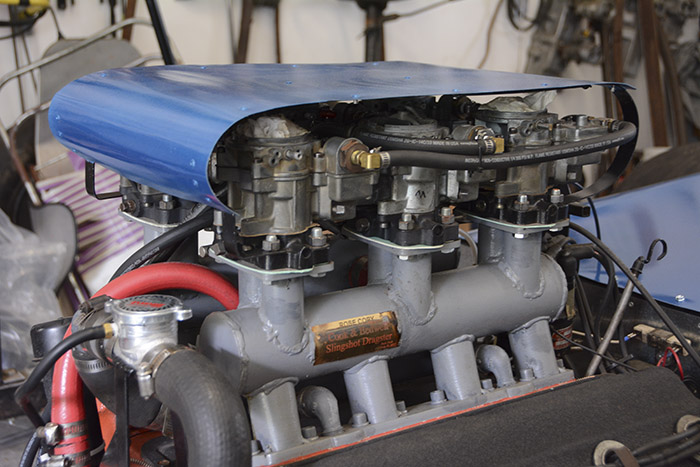 Larry was a founding member of the Road Masters Hot Rod Club, here in the Chattanooga area. This was the FIRST hot rod club in the area, and they were responsible for building and organizing the area's first drag strip, Brainerd Optimist Drag Strip. Although the track was actually located in Hixson, Tennessee, (from 1957 to 1964) it got its unique name because the Brainerd Optimist Club stepped up to fund the project and use the proceeds for its charitable cause. While the optimist club controlled finances, it was up to the Road Masters Hot Rod Club to operate the track. Since Larry was a member of the club, he found himself at the drag strip nearly every weekend in the late 1950's and early 1960's. During that time, racers in this part of the country were running full-bodied cars, so dragsters did not usually make up a large portion of the field. However, the ones that did show up always put on a show that Larry still remembers to this day. That's part of the reason why he built this dragster–it's a throwback to the good old days.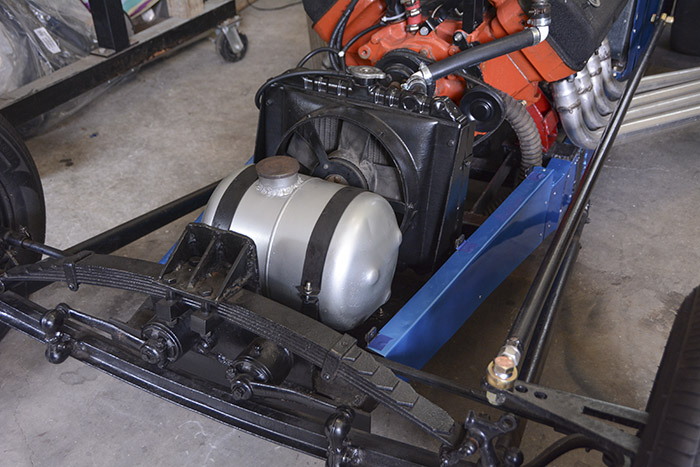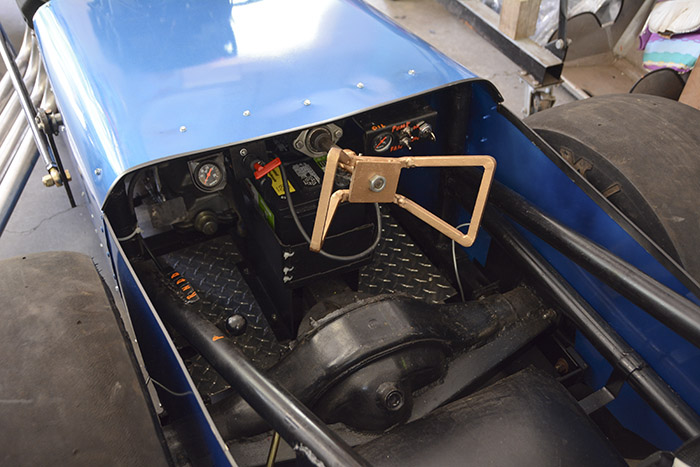 And while Larry won't be racing this car regularly, he does want to test it out occasionally on some short blasts. He used a Hemi engine, a U-Fab intake and 6 Rochester carburetors (although just the center two are currently functional). The frame is home built, using a Model A front axle (with no brakes) and a narrowed Ford 9 inch out back. Larry even built the body to replicate the original Cook-Bedwell Isky U-Fab Special. We're inspired by his work ethic, as this has been a challenging project. It's finally nearing completion, so we just had to go check it out, and wanted to pass the coolness on to you. Also, be sure to click on the video to hear the old Hemi come to life!