Barn Find Report: 1947 Chrysler Town & Country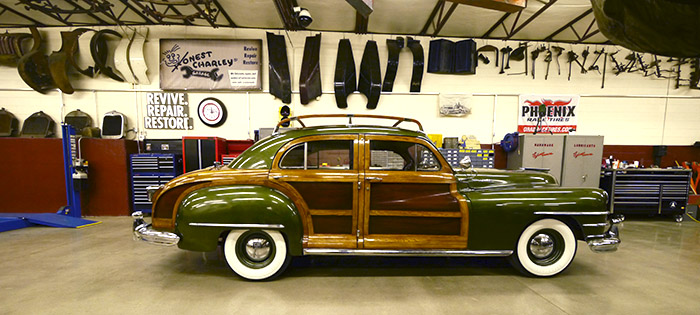 In the grand scheme of these things, the collector car community is a small world. Car enthusiasts cross paths often, and when old cars change hands, it can sometimes come full circle. In the case of this 1947 Chrysler Town & Country, it was restored by Harold Coker in the early '70s and proved to be a time capsule, as it was in dry storage from 1975 until now. Check out this amazing find, featured on the season finale of Backroad Gold, and see what we did to bring it back to life.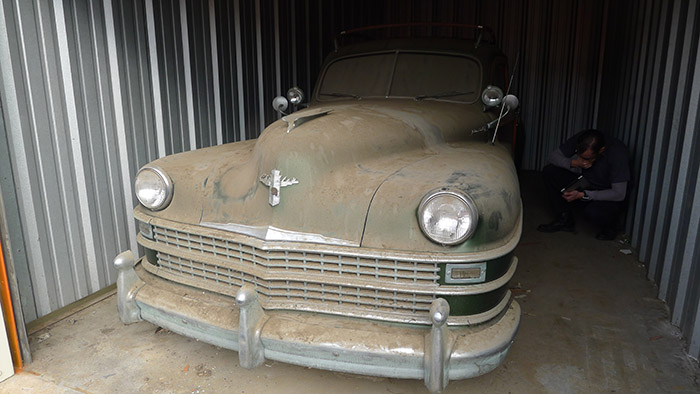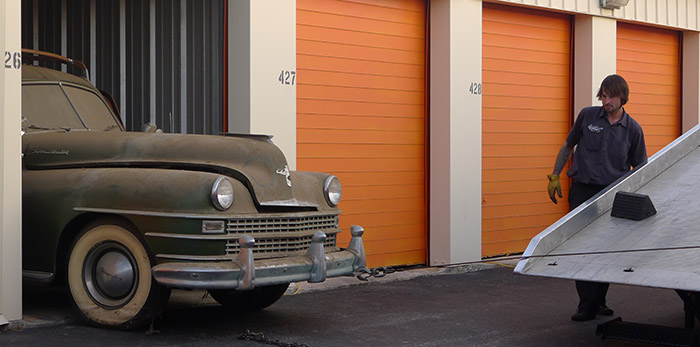 Back in the '70s, Harold's top priority was operating Coker Tire Company, but he restored cars on the side. Byron Elkins owned the Chrysler and had it restored, so he could take it to car shows and other events. In 1975, Byron was stationed in Japan, so he put the car in a storage building, here in Chattanooga, Tennessee. Unfortunately, Byron passed away, but the car remained in storage with his wife taking over payments on the storage building. It doesn't take a math expert to realize a $100 a month storage bill, over the course of 40 years is quite astonishing. So, Byron's wife wanted the car to go to a good home, and "Coker" happened to be the first name that came to mind when she decided to let go of it.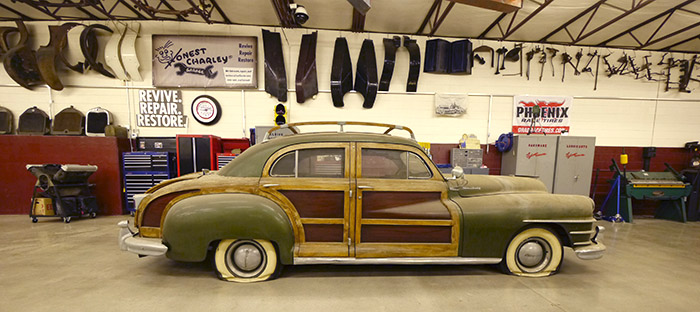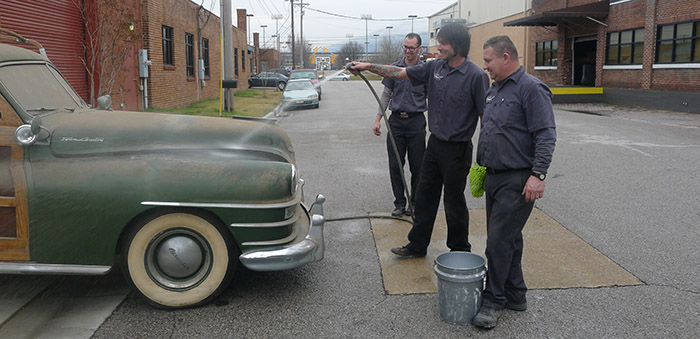 Corky and Greg took a look at the neglected Chrysler, and it was a no-brainer. The car was completely untouched, and needed minimal work to get back on the road. When it entered the shop, the guys stripped and refinished the wood, and then polished the existing paint. The interior was nearly flawless, so it was cleaned and repaired as needed. The car needed minor mechanical repairs, due to the years of storage, and of course, a set of new whitewalls from Coker Tire were in order.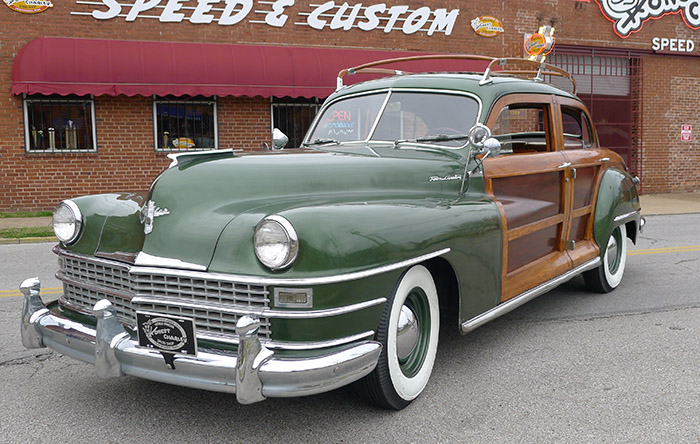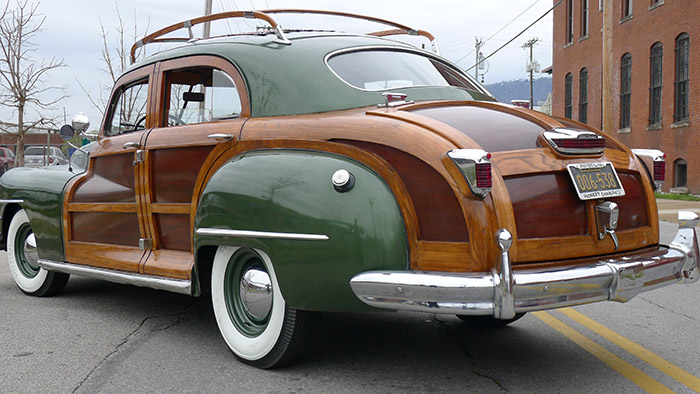 At the end of the day, even though Corky and Greg scored a great car, it ended up in Harold's hands, which is where it belongs. It's a beautiful survivor, and adds another great element to Harold's collection of antique automobiles. The fact that he laid hands on this car 40 years ago is just plain cool, and we're glad to have been a part of this grand reunion of a lifelong car guy and an immaculate 1947 Chrysler Town & Country.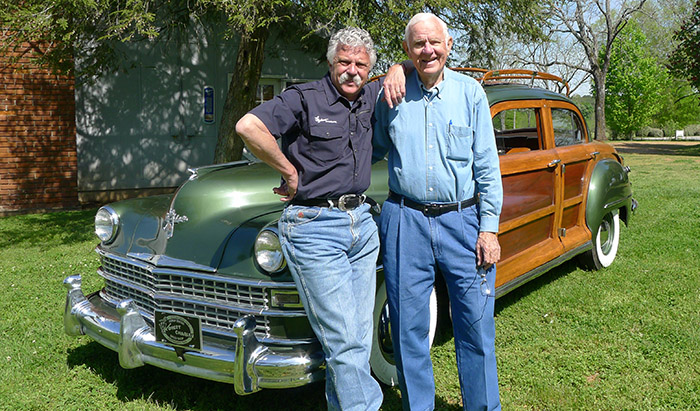 {{products}}