Barn Find Report: 1970 Mercury Cyclone Spoiler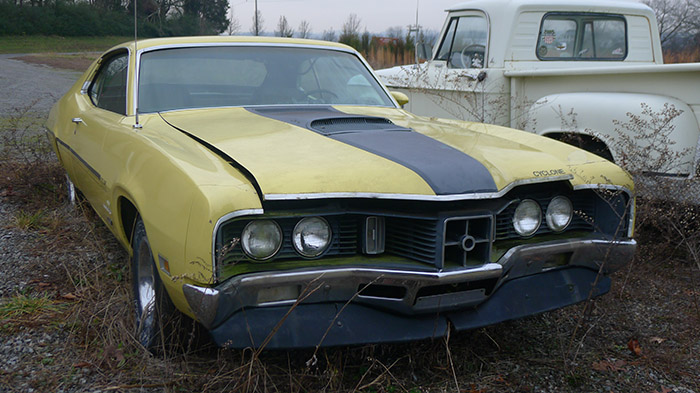 You want rare? We found a rare bird…a 1970 Mercury Cyclone Spoiler. By 1970, the muscle car wars were in full swing, and the Cyclone was heavily influenced by trends in NASCAR. It featured a fastback-style roof line, and the special edition "Spoiler" package featured front and rear spoilers to help with aerodynamics. Also part of the Spoiler option package was a 429 Cobra Jet engine, as well as a cool decal and emblem package. A total of 1,631 Cyclone Spoilers were built in 1970 with a price tag of $3,530, and this is one of 'em! Keep reading to learn more about this rare muscle car!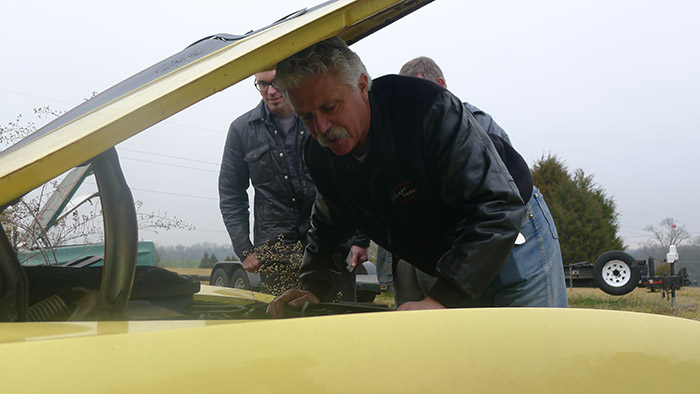 So, how did we know it was a REAL Spoiler, and not a clone? We decoded the VIN, which was actually very simple. On 1970 Mercury Cyclones, the VIN should start with the number zero, which indicates the 1970 model. Next is the letter H, which indicates it was manufactured in the Lorian plant. The next two digits are the most important–17 indicates that this is a true Cyclone Spoiler, and the following letter "C" tells us that the 429 Cobra Jet engine was original for this car. A little bit of homework goes a LONG way when you need to act quickly and strike up a deal. Let's learn more about the Cyclone Spoiler package.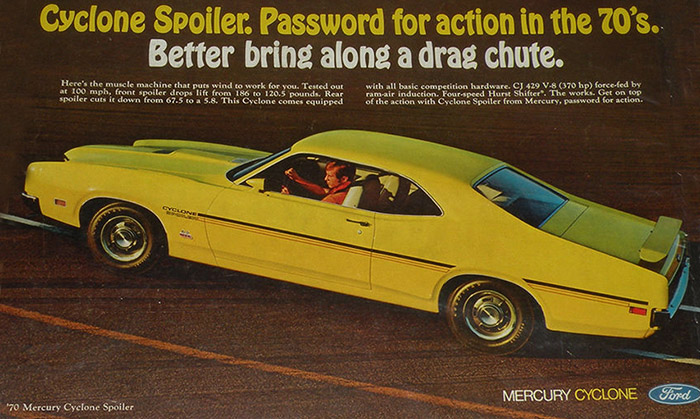 The 1970 Mercury Cyclone was available with a few option packages. You could get the standard Cyclone, the GT and the Spoiler. All three were available with many engine options, but ours features the 429ci Cobra Jet power plant, which makes 370 horsepower and 450 lb-ft of torque and propelled this heavy Mercury from 0-60 in 6.4 seconds. It ran the quarter mile in 14.5 seconds, at just under 100 miles per hour, but magazine tests from 1970 proved that Spoilers would easily get into the 13's. Buyers had the option for an automatic or four-speed manual transmission–ours is an automatic. Buyers also had the option for air conditioning…only a few hundred Spoilers left the factory with air, and ours is in that group.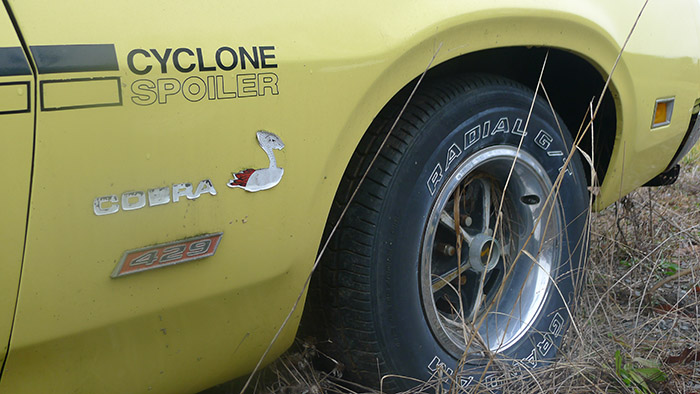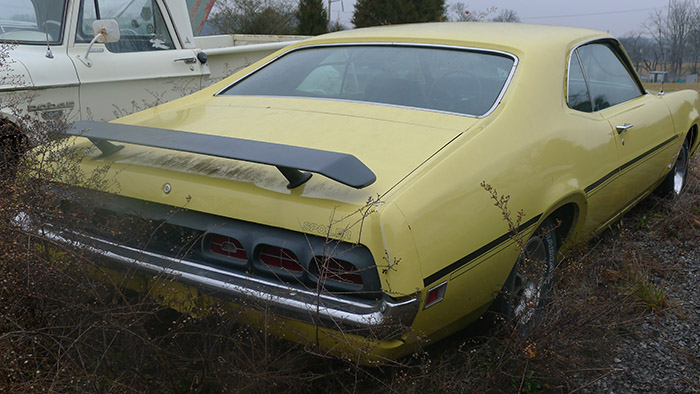 Inside, bucket seats, and a stylish dash and console gave the Mercury Cyclone plenty of style in the muscle car era. Outside, Competition Yellow coats our Cyclone Spoiler, although it has been repainted at some point in its lifetime. Styled steel wheels roll on all four corners, and the guys at the shop will certainly installed a fresh set of tires and wheels as soon as this car receives some attention.