Around the World in a Deuce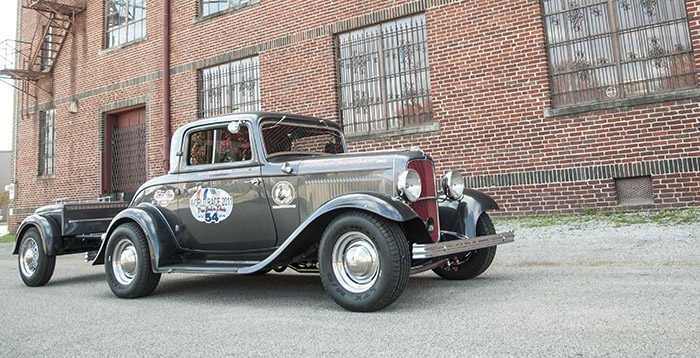 If you follow along with Honest Charley, then you have probably heard of Clay Miller and his world-traveling '32 Ford coupe. We built it here at the shop using all Honest Charley parts, including a hot Flathead, Brookville steel body and a Pete & Jakes chassis. Clay had intentions of doing long-distance rallying with his three-window coupe, and he did just that as soon as the car reached completion.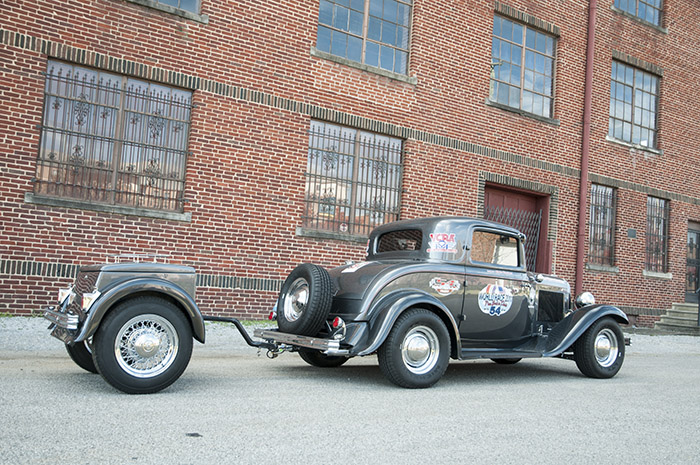 Mimicking the route taken by the Great Automobile Race of 1908, Clay and several other cars set out on an intense journey from New York City to Paris, France. In preparation for the World Race, Clay had our guys install dual fuel tanks, dual fuel pumps, dual batteries and an on-board air compressor to make sure he could handle the trip. After well over 10,000 miles on the road, Clay arrived in Paris, France to finish the race. Along the way, the car suffered a few problems, one of which required a full engine rebuild in Kazakhstan. Crazy stuff!
After all of that was said and done, Clay came by the shop to pick up a custom trailer that our shop guys created, so we grabbed a few shots of the car to share with you guys. Also, check out the video for a cool interview with Clay!
{{products}}