Honest Charley-Built '32 Ford Tackles the Great Race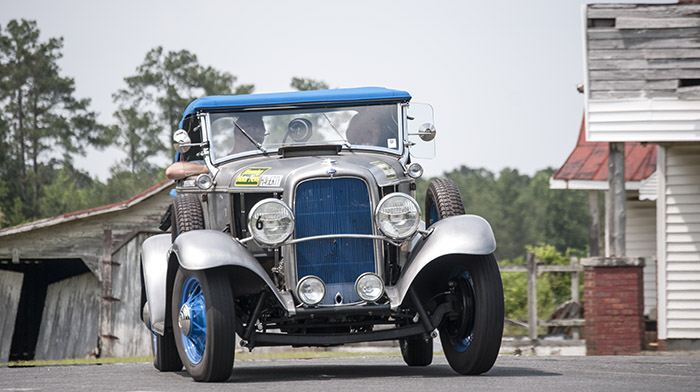 The Hemmings Motor News Great Race presented by Hagerty is the world's leading vintage car rally, and we are big supporters of it! A few years ago, Corky Coker bought the Great Race organization, and revived the event, so we've been heavily involved in the production of the event and the race itself. Shop Manager, Greg Cunningham is actually a Great Race Grand Champion, and he has competed in the event for a number of years. His vehicle of choice is "GR3", a 1932 Ford roadster pickup that we built specifically for rallying.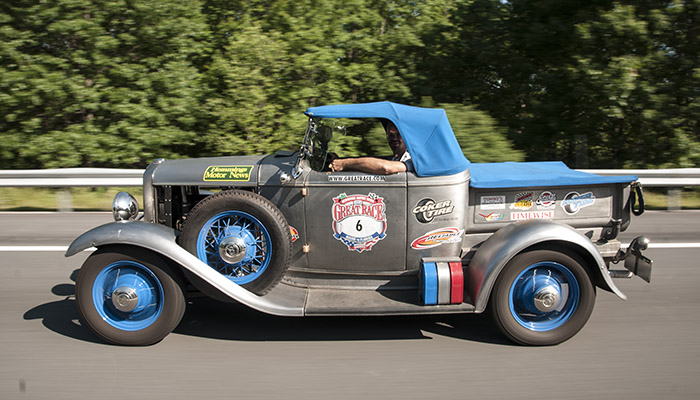 The truck was built right here at Honest Charley, using a host of off-the-shelf parts, as well as a number of original, period-correct parts from the '30s and '40s. The bare metal "paint job" shows off the brand new Brookville roadster pickup body, and the blue accents (top, wheels, grille insert) matches our Double Exposure roadster, which also has a Brookville steel body. Many of the frame and suspension components are original Ford equipment, but we tweaked a few pieces to help the truck handle better and be more reliable. Since the Great Race is typically in excess of 2,000 miles, we wanted this truck to be extremely dependable, so we chose our parts carefully, and we've done lots of testing over the years to dial it in.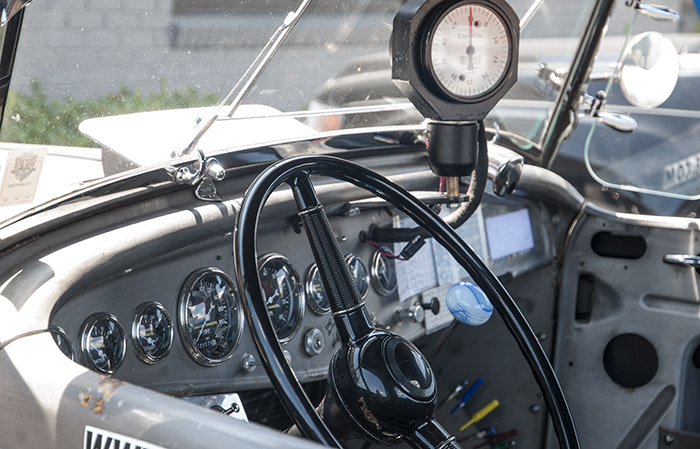 GR3 is a purpose-built rally vehicle, so we wanted the most dependable engine that would pass technical inspection and keep with the period-correct spirit of the event. In this case, we used a 21-stud 1937 Ford Flathead V8, which has been massaged in every way possible, from the Scat stroker crank to the super rare O'Neil aluminum heads. We could've easily bolted on a set of Edelbrock or Offenhauser cylinder heads and gotten the same (or better) performance, but the O'Neil's are real-deal original heads from the '40s, so we couldn't resist. Inside the block is an ISKY Max1 camshaft, which provides great performance and a wonderful exhaust note. Speaking of exhaust, the V8 breathes through a set of Sanderson headers, and straight pipes…no mufflers necessary for this rowdy Flathead. Ignition is controlled by a Mallory Uni-Lite distributor, and we kept it simple with a stock cast iron intake and single Stromberg 97 carburetor. A Walker radiator and Bob Drake water pumps are responsible for cooling the Flathead V8. The charging system consists of a Powermaster Powergen alternator.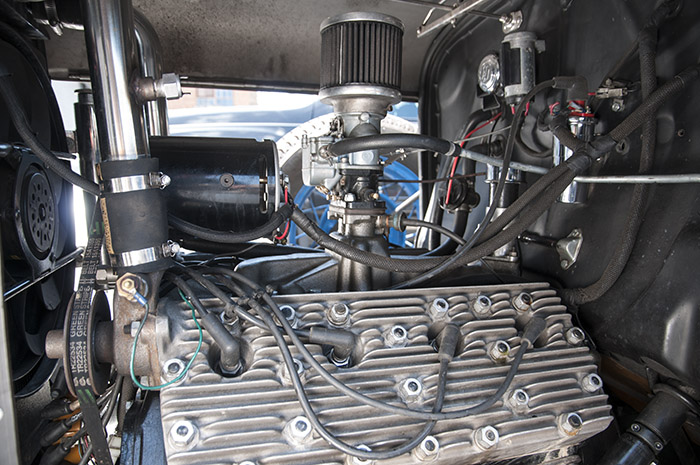 Behind the engine is a three-speed manual transmission. Greg and the crew decided to use Ford gears, instead of the more popular Lincoln gears, as the ratios would be multiplied by a Mitchell overdrive unit. An original style rear end is in use, but it has a few custom details to make it more reliable. Braking consists of Lincoln Zephyr drums on all four corners. The truck rolls on a set of original '33 Ford wire wheels (17×4.5-inch) and Excelsior Stahl Sport Radial tires, sized at 5.50R17.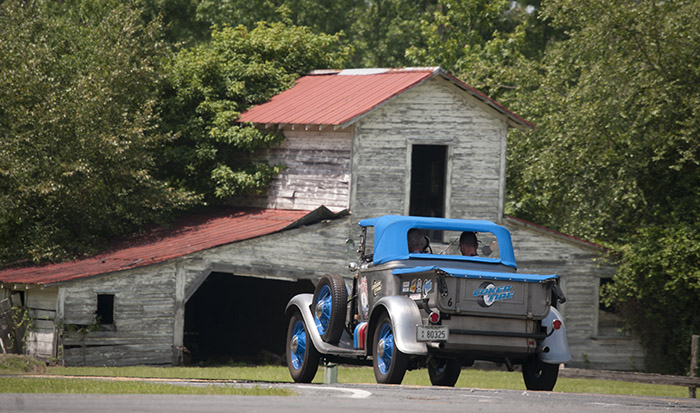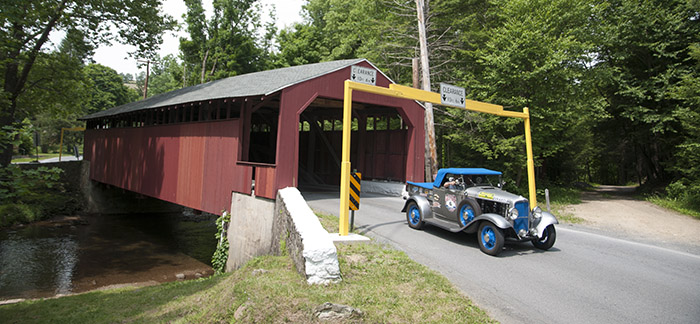 Hal Everett tuned on GR3 for a few weeks leading up to the 2014 Great Race, and had it dialed in nicely. When we arrived in Ogunquit, Maine for the start, we still had to do a little work to get it ready, but once we set sail, it was good to go. Only a few minor repairs and maintenance items arose while we were on the 2,100-mile adventure from Maine to Florida. Vernon Cunningham (Greg's father) drove, while Greg handled navigation. Although the father and son team ran into a few hiccups along the way, they still finished 14th overall out of more than 100 teams. They finished fourth in the Grand Champion division, which is a very respectable position! Look out next year, as the Great Race travels Route 66 from Missouri to California!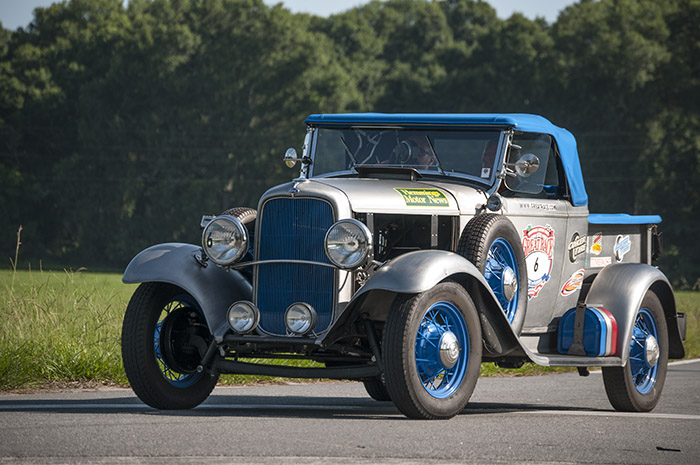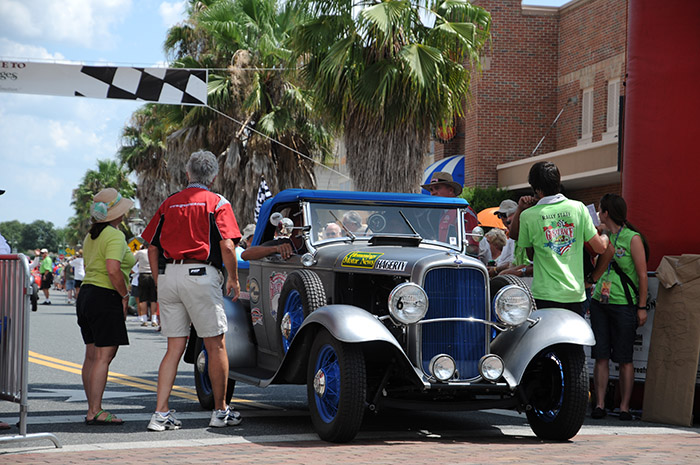 {{products}}