Remembering Hot Rod Icon, Pete Chapouris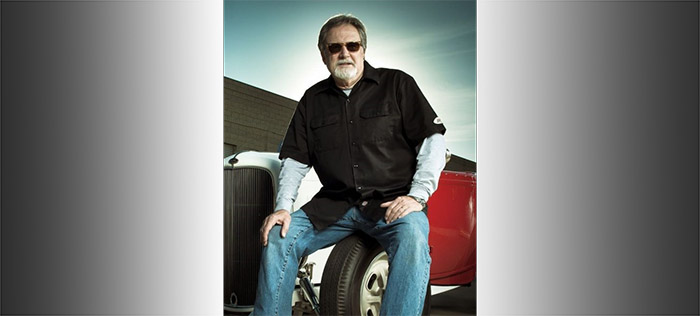 For hot rodders everywhere this is certainly a time to reflect upon one of the true legends of our hobby. Pete Chapouris, together with Jim "Jake" Jacobs, created some of the world's first over-the-counter products available through Pete & Jakes Hot Rod Repair, established in 1974. Together they created some of the earliest independent front suspension and Jaguar rear end setups, while refining four-bar control arms and other pieces that enabled enthusiasts to get their set-ups right the first time.


Pete expressed his love for hot rodding early in life in El Monte, California, when he built his first car in 1955, a Model A on '32 rails. A short time later he joined the United States Marine Corp, and from there centered his focus on advancing his craft, and hot rodding in a big way. It wasn't long before the company's name was changed to Pete and Jakes Hot Rod Parts, and over time they established a strong following with a wide range of components, each suited to exacting standards, which allowed gear heads the world over to realize their dreams like never before.

After selling Pete & Jakes in 1987, he took a position with SEMA, helping to develop the Street Rod Equipment Association, and later the Street Rod Market Alliance, and in time he was inducted into the SEMA Hall of Fame. From there he teamed with Bob Bauder and Pete Eastwood building hot rods, eventually morphing into PCG3, which built a succession of special cars for Billy F. Gibbons and others. It was during this time he resurrected and restored the Doane Spencer roadster, which earned top billing in the Hot Rod Class at the Concours d'Elegance at Pebble Beach.

In 1997 Pete teamed with So-Cal Speed Shop founder Alex Xydias to bring that company back bigger than ever, soon employing 30 top craftsmen in a 30,000-foot facility in Pomona, California, and the rest came naturally. While building succession of incredible cars, and a showplace retail store, he reached out to future generations of hot rod builders, enabling them with his unmatched understanding of all that had come before, and what was to become the future of hot rodding.

Despite his movie star looks and tireless charisma, and his countless achievements, Pete Chapouris retained a truly humble yet cool nature than opened doors with rock stars and average Joe's everywhere he traveled. His loss will weigh heavy on countless followers in the industry, but like his wife Carol and their family, we will all remember him most fondly.