Hot Rods are Meant to be Driven!
We love it when a dude hops in an old car and drives it across the country. That's exactly what John Gilbert is doing with this crazy chopped Model A coupe. John works for a guy that buys and sells cars, and caught wind that he had purchased this Model A on eBay. The car lived in Saint Augustine, Florida and John happens to live in Southern California. Instead of paying $1,500 to ship the car across the country, John elected himself to drive it the whole way!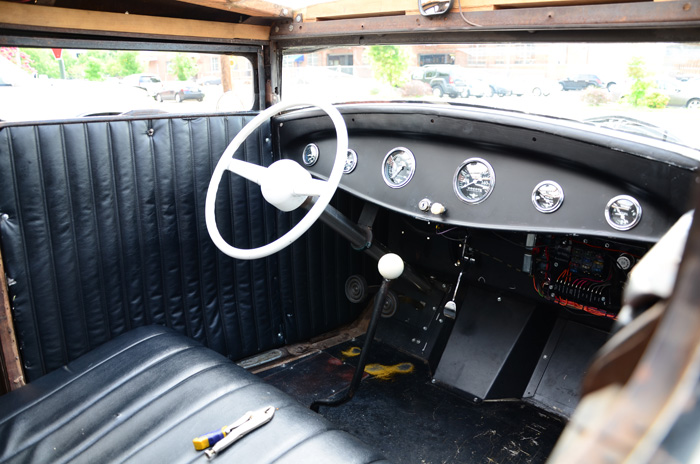 He made a pit stop here in Chattanooga to have a new set of Excelsior Stahl Sport Radial tires installed, and we heard him rumbling through town early Tuesday morning. The car has a 331ci Hemi engine with slightly baffled headers, so it definitely makes some noise. The Hemi has six carbs, and its backed by a Muncie 4-speed transmission, so this thing hauls the mail! Combine that with a Pete & Jakes Deuce chassis and you have a wicked hot rod. And with a 7-inch chop, we hope John has a chiropractor on speed dial, but he really seemed to be enjoying himself on this trip. Who can blame him….he's driving a crazy car across the country and he's stopping at all the cool places along the way…including the Honest Charley Speed Shop!