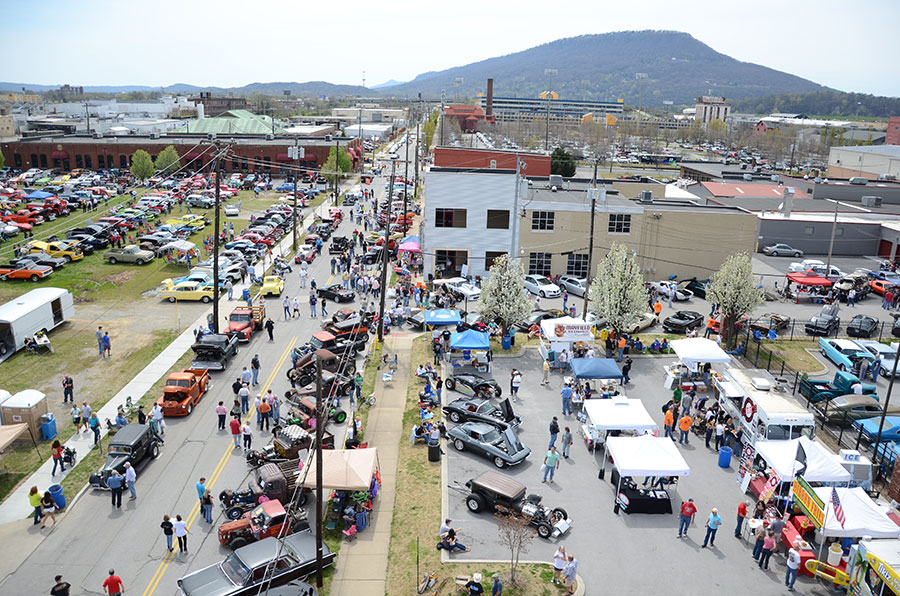 We stay busy around here. You can probably tell from all of the pictures and videos that we post, but we really do stay buried in work. It takes a lot of hard work to get all of the products and services that we offer out the door and to our car buddies all over the world. In the middle of this hurricane of work, we still like to remember that you guys make it all possible for us.

A few years ago we tried to create an event just for our friends, a customer appreciation day of sorts. We don't always get a chance to slow down and hang out with you guys the way we'd like to, so four years ago we put our heads together and decided to have a little cruise-in. That little cruise-in has become of huge deal for us, with nearly 1,000 cars showing up for our spring event last year. Our friends and family have driven from all over the country to hang out with us, and we love it. Even as the event continues to grow, we're still looking at it as a chance to kick open our doors and hang out with our friends for the day and that's exactly what we're going to do on Saturday April 5, 2014. All of our facilities will be open for tours, hundreds of cool cars and trucks will be around and plenty of food and live music, too. We can't thank you guys enough for supporting what we do here, and sincerely hope you'll scratch out this date on your calendars to come spend the day with us!

Our own cast members from "Backroad Gold" will be hanging out as well as many of your friends and family from Coker Tire Company, Honest Charley Garage and Honest Charley Speed Shop. We're proud of what we do here and prouder still to call you all our friends. We put this event on just for you guys and look forward to seeing you and your rides in a few weeks!

Remember, like any ol' cruise-in event, parking is first come-first served and the best parking goes fast. We'll still have plenty of overflow parking if you get here late, just get here! You can always move your car closer later in the day. If you've been here before, you know Chattanooga is a cool town with so much to offer, and if you haven't, you need to come see us at the spring Chattanooga Cruise-In event and see for yourself why we're the Dynamo of Dixie!