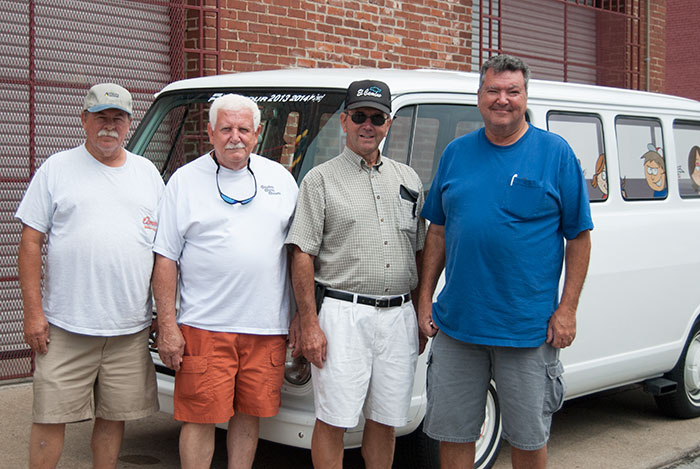 Darrell Passer probably uses the same logic as the rest of us, anything can become a cool hot rod. When he stumbled on this former New Mexico Ambulance, he was looking for a simple project with wheels. What he didn't know was just how solid this van would turn out to be.
The 1969 model Sportvan 90 needed little other than way more horsepower and a loving owner, and Darrell aimed to please. After some cross-member fiddling, a stock 5.3 LS transplant would be just the ticket to smokey burnouts and reliability. Darrell mated the LS to a rebuilt 4L60E transmission and pushed it out through the stock 3:36 10 bolt rear. At well under 4,000 pounds and with near perfect weight distribution, the Sportvan was starting to live up to its name. Darrell fab'd a nice X-pipe exhaust, added an AC/heater unit and has proceeded to run this van all over the country. He says it'll knock out 20-21mpg if and only if, he can keep his foot out of it. Good luck with that, by the way. At idle, it makes virtually no noise at all, and speaks right up with a blip of the throttle.The van rolls on bone-stock wheels and caps with small whitewall radials rounding out the sleeper look. If you missed the side exhaust exits, you'd probably just assume it was a really clean survivor, which it kinda is. Not a single rust repair was made during the restoration, it's still 100% factory metal throughout.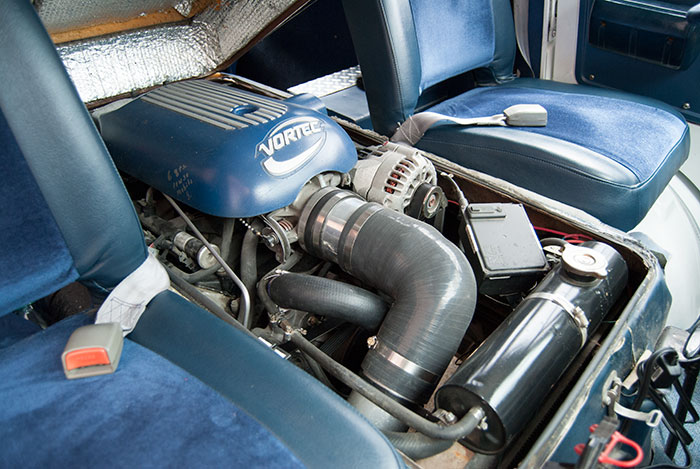 Vans are making a good comeback these days, and Darrell's shorty-LS-Sportvan makes us jealous of all the fun he's already having in his. Thanks guys for stopping by the shop and letting us climb all over this killer ride!