70 Years — The History of Honest Charley Speed Shop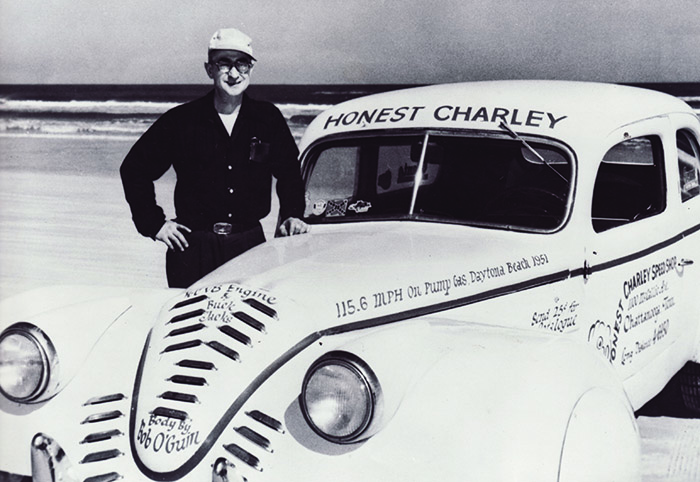 Here at Honest Charley Speed Shop, we're proud of our heritage, as the world's first mail order speed shop. A lot of people have heard of our shop, but may not know the story behind it, and what makes it so special. The shop isn't special because of what we're doing TODAY–it's special because of what Charley Card did more than 70 years ago to hand-form the mail-order speed shop industry as we know it. Many businessmen and hot rodders followed after Charley's concept, and it created a huge network of speed shops and retail centers, which gave hot rodders and racers a place to get speed parts. Some may have viewed those other speed shops as competition, but it was truly a blossoming industry and the competition was healthy for the growth of each company. Today, Honest Charley Speed Shop is still kickin' with a new breed of hardcore car guys, after long time employees Mike Goodman and Joe Lombardo retired. It has returned to its roots as a small-town speed shop, and this Chattanooga, Tennessee icon is still serving hot rodders to this day.

So, what would cause a man to take such a big leap and open a shop that most people would say had a limited customer base? Charley Card was a hot rodder and a racer long before he opened the shop, and owned a restaurant in downtown Chattanooga for several years. He earned the name "Honest Charley" by allowing his customers to pay for their meals and make their own change on busy days when his staff could not keep up with demand. He would place the cash register on the sidewalk with a sign that said "How Honest Are You?". One day, a hot rodder came to eat at Charley's restaurant, and tried to pay him with an aftermarket intake manifold for a Ford Flathead instead of cash. Charley took it as payment, and resold it for a profit. It may not have been that single encounter that gave Charley the idea to open a speed shop, but he knew that people wanted speed parts, and he knew that if a single source for many aftermarket parts existed, it would be the first of its kind. In 1948, Honest Charley Speed Shop was born.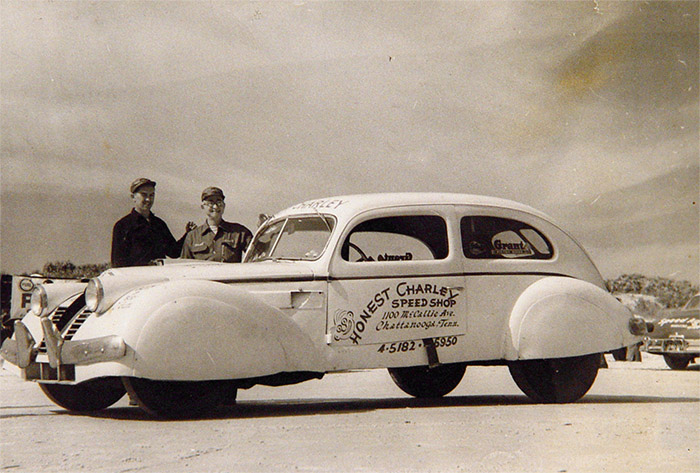 Honest Charley Card was regarded as an expert in going fast, and his Southern hospitality kept folks coming back for many years. He would hand-draw each page of the catalog and have those drawings reprinted and bound into a catalog. It started as a way of saving money, but it became a trait of Honest Charley catalogs for many years after his first rendition. The charm of the brand, and the fact that Charley Card was more than just a businessman or a sales guy meant that he spoke the language of gear heads and it meant a lot more than you might think. There was no source or authority in the world of hot rodding before Honest Charley Speed Shop and Hot Rod Magazine came about in 1948.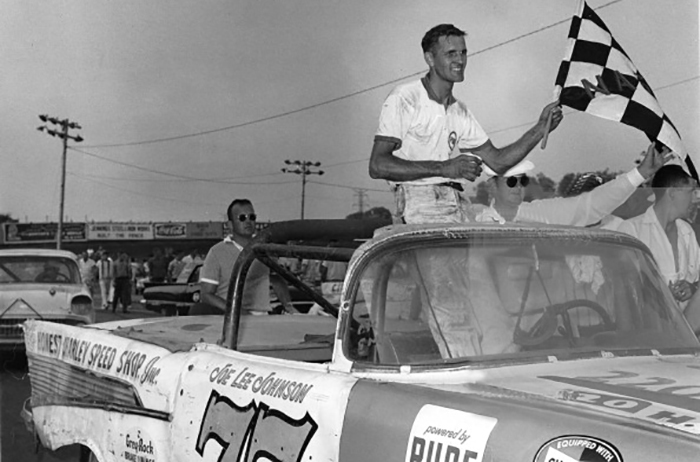 He had a radically customized '39 Ford sedan that raced on the beach at Daytona, running nearly 140 miles per hour with his sliced-and-diced, Flathead-powered sedan. Interestingly, the early days of Honest Charley Speed Shop were not just focused on race cars, as the local popular of moonshine runners gave him plenty of business. Multiple carburetors, trick suspension, free-flowing exhaust and many other hop ups were common on the old Fords that hauled moonshine in the mountains and valleys around Chattanooga, and there was only one place to get the right stuff–Honest Charley Speed Shop. The location of Chattanooga, Tennessee was near the Georgia, Alabama and North Carolina state lines, so it was a high traffic area, even before the interstate highway system was in place. During those early years, Honest Charley had customers that ranged from round track racers, drag racers, moonshine runners, and general hot rodders, and the shop supplied parts from well-known brands such as Weiand, which is still around to this day.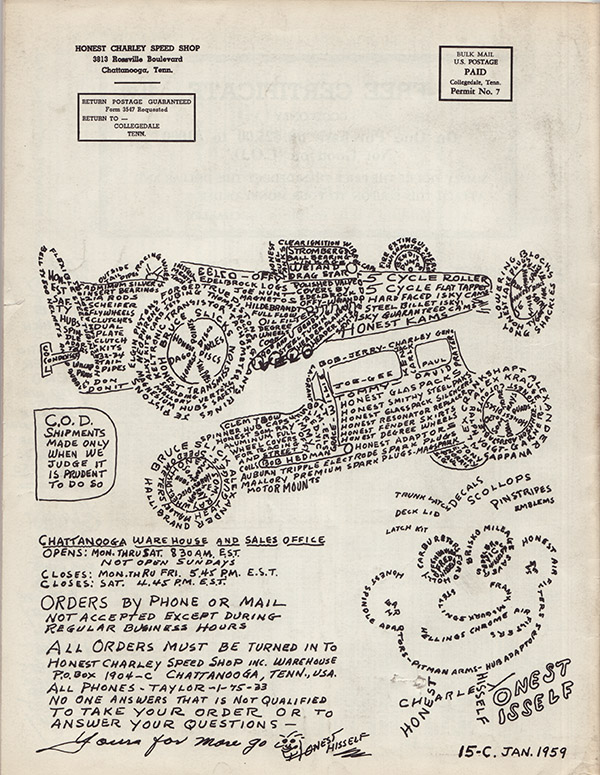 As the brand grew, the name Honest Charley was plastered on the side of many race cars,from local heroes to big names like Jungle Jim Liberman's funny cars, as well as Julius Hughes' Top Fuel dragster, and many others. Racers even got an "Honest Charley Bonus" for winning races with Honest Charley stickers on their cars–it was the early stages of contingency sponsorship programs in the world of drag racing.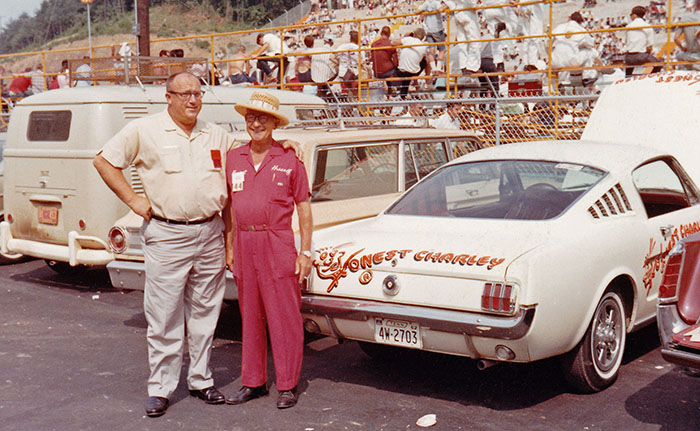 Years passed, and the Honest Charley brand continued to grow, but racing was becoming less of a grass roots motorsport and more of a business. It had lost a lot of its appeal and it caused a major downfall in the speed parts industry. And while this turn in the hot rodding economy, as well as the death of Charley Card in 1975, may have sent Honest Charley into a spiral that ultimately ended with the company closing its doors in 1990, it had already left its stamp on the world of going fast. People remembered the brand, remembered the shop and remembered Honest Hisself. Charley Card was the second inductee into the SEMA Hall of Fame, and he is remembered by all as one of the pioneers of hot rodding.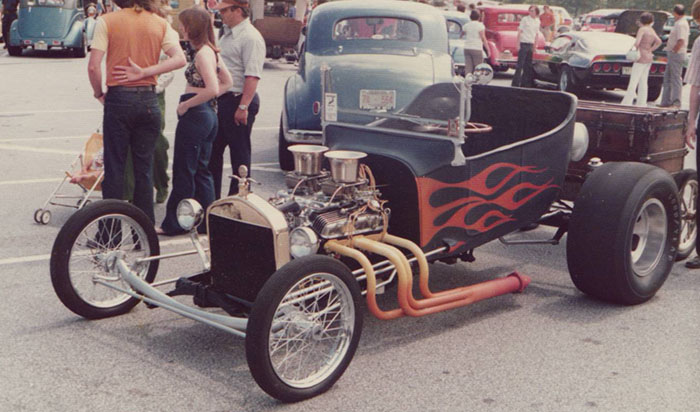 Honest Charley Speed Shop got a breath of fresh air when Corky Coker bought the company in 1998. He recruited long time Sales Manager, Mike Goodman and Joe Lombardo to help revive the shop and give it a new identity. Now, Honest Charley Speed Shop offers speed parts for many types of hot rods and muscle cars. And though it operates on a smaller scale than years past, it's still a hot rodding icon of Chattanooga, Tennessee. Honest Charley Speed Shop welcomes hot rodders to stop by the shop Monday through Friday from 8am to 5pm Eastern time to step back in time.