Visitors from Canada, eh!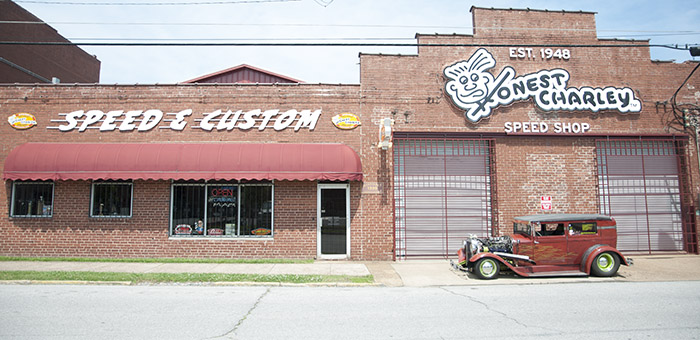 It's not often we have guests from Canada, but we were delighted when Jeff and Lori Yorke pulled up in their 1929 Essex hot rod. This husband and wife traveling duo are accustomed to loooooong road trips, and they're pulling a doozie of a trip as we speak! They are from Nova Scotia, which is about 10 miles south of the North Pole. They told us that snow flurries were falling the day before they left home.
Jeff runs his own shop, and you can check out his website at www.jeffyorkeautorestoration.com. He built his Essex from scratch, and did a bunch of wild stuff to make it sit right and have the hot rod attitude. First, he used the original frame, and built his own air suspension setup, so he can set the ride height wherever he wants it. He chopped the top three inches, channeled the body over the frame two inches and Z/d the from 2-1/2 inches. He also widened the rear fenders, sectioned the front fenders, and threw on a set of HUGE Hoosier meats. The engine is a 350 Chevy with four Holley 94's, backed by a TH350 transmission and a narrowed 12-bolt rear end.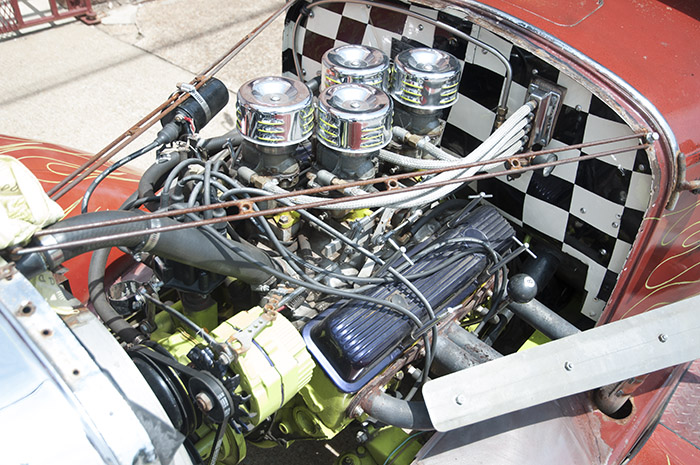 This awesome setup has seen its share of driving, as the Yorke's did a similar looooong distance trip last year. They went out to California last year, while this year's trip consists of a big tour of the South. They figure that the trip will be in the neighborhood of 8,000 miles, and they're taking 40 days to do it. Luckily, they're sticking around in Chattanooga for a couple days, so they can join us in welcoming the Hot Rod Power Tour into town tomorrow! The crowd will be at Chattanooga State Community College at noon, and then we're having a HUGE after party cruise in here at the shop starting at 5pm.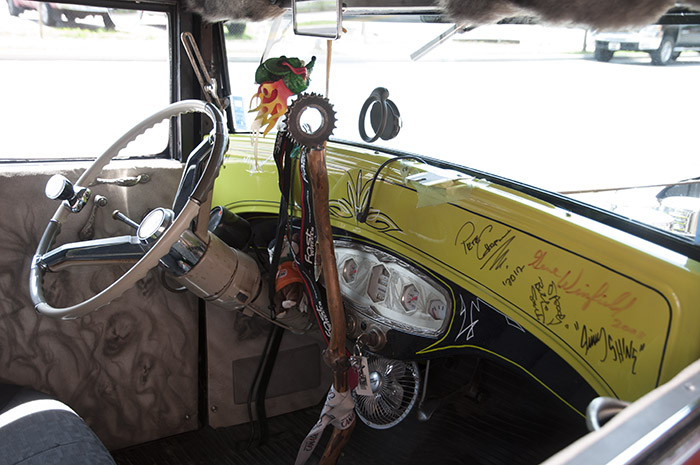 We certainly appreciate Jeff and Lori for stopping by to visit, and we wish them well on the rest of their hot rod journey!