Young Rodder Builds a Cool Pickup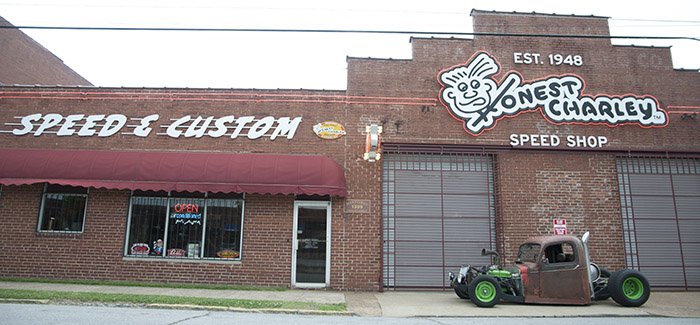 As hot rodders, we're constantly wondering where this hobby will go when the new generation comes into play. Every now and then, we receive a breath of fresh air, when we run across a hot rodder who is young and enthusiastic about building hot rods. Today, we met a new friend and rodder, and his name is Bentley Bamburg. His pickup truck is 100-percent home built, and he just graduated high school a few days ago…how cool is that?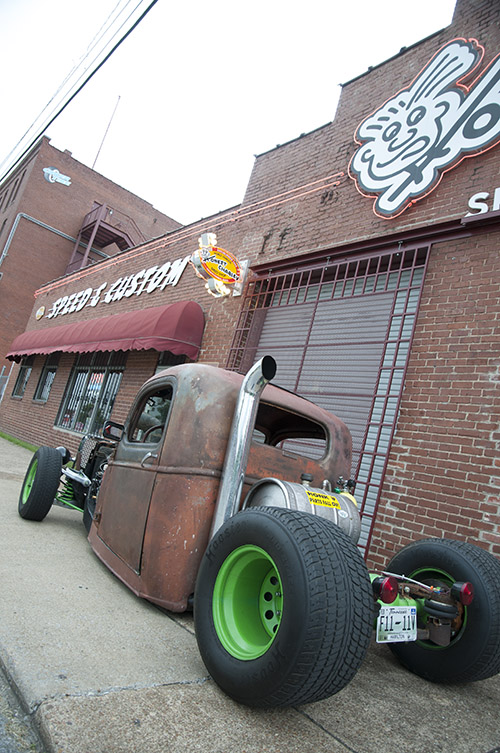 He's from right here in Chattanooga, Tennessee and he's even attended our Chattanooga Cruise In events. He started building the truck at the age of 16, and he is now 19 years old with a killer hot rod that he can drive every day. He told us that the cab is a '46 Chevy and the frame is a '53 Ford sedan that has been cut up and fit with a Mustang II front suspension and a custom four-bar rear suspension. Bentley built the air suspension system from scratch, using a SCUBA tank for his air supply. Power comes from a 302ci small block Ford, backed by an AOD transmission and narrowed Ford 9-inch rear end. The green steelies are a nice touch!

We're glad Bentley stopped by the shop today to visit, and we hope to see a lot more of him in the future. And maybe he can encourage some of his friends to get into the hot rodding hobby!