Street Rodder Road Tour–Chassis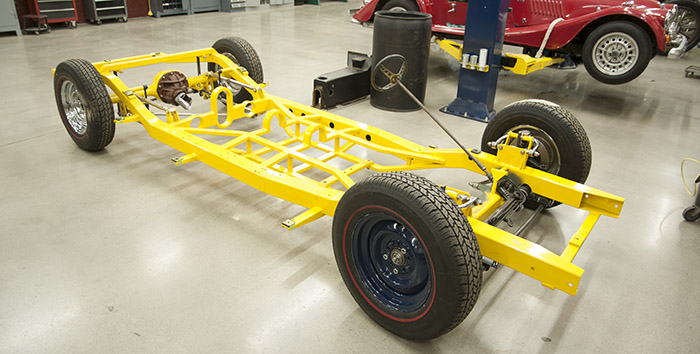 We've been covering the Street Rodder Road Tour build for a few weeks now, but we've left out a very important part of the build–the chassis! Without the brand new chassis from Fatman Fabrications, our job would've been much more difficult. Check out what makes it cool!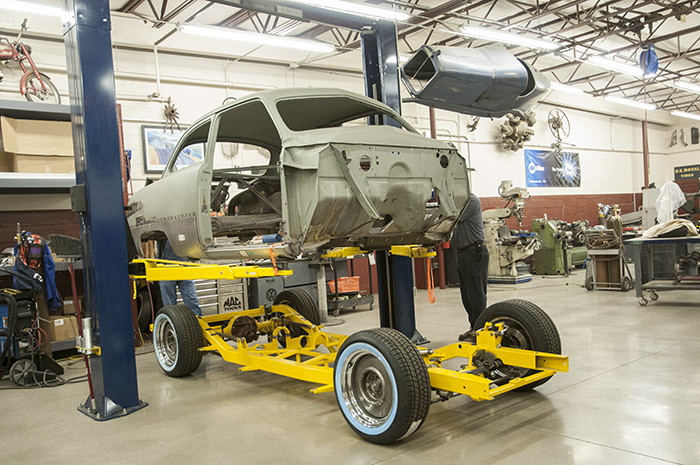 The Fatman chassis for '49-51 Fords is a great starting point for any street rod, thanks to fully boxed frame rails, and lots of bracing throughout the structure. As for suspension, the chassis is setup with a Mustang II style front suspension, complete with tubular control arms, coilover shocks and rack and pinion steering. It's a great setup for this type of build, and it offers a moderate ride height. You can always go lower if you want your Shoebox Ford to have the hunkered down look, but we're going for the "tail dragger" stance.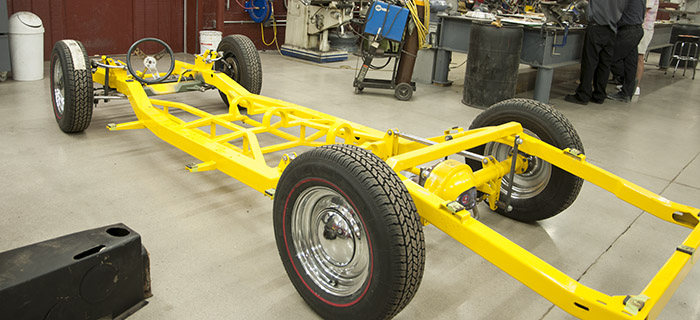 Out back, the suspension feature a four-link setup, with adjustable coilover shocks, and a sway bar for added stability. The rear end is a Ford 9-inch. Mock up disc brakes are in place at the moment, but when it's time for final assembly we'll bolt a set of Wilwood discs into place. Another note about the chassis is the tire and wheel setup, which is certainly unique. It consists of a set of American Classic whitewall tires from Coker Tire, sized at 235/55R17 and wrapped around a custom set of Wheel Vintiques Smoothie wheels. The wheels are 17×8 inches and will feature a chrome hoop and a color-matched center section.