Street Rodder Road Tour–1951 Ford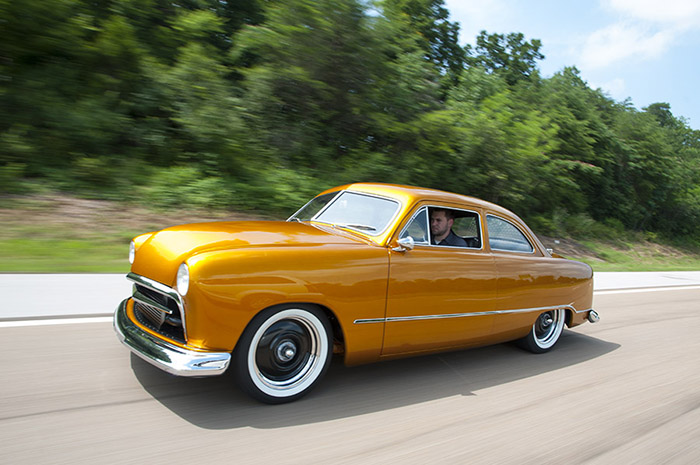 Almost a year in the making, the 2013 Street Rodder Road Tour car is complete! We thrashed to get it finished in time for the Hot Rod Power Tour's visit here in Chattanooga, Tennessee, and then put the finishing touches on it before it headed out to St. Paul, Minnesota for its first true outing. We've posted tons of progress pictures, so enjoy a look at the finished product!
Check out this time lapse video of the ENTIRE build!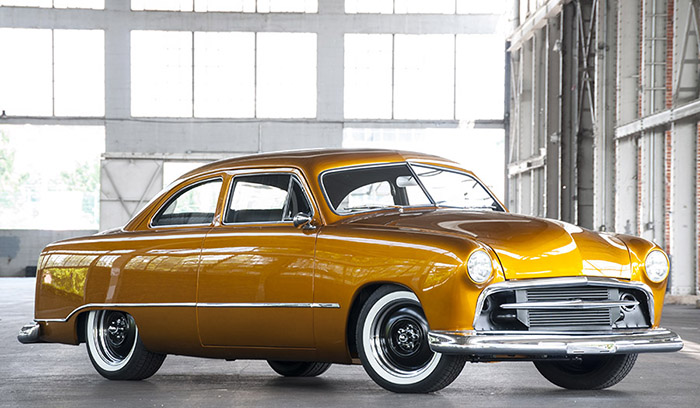 The car is a 1951 Ford Custom, which has been heavily modified by our guys here at Honest Charley Garage. It features a Fatman Fabrications chassis, fit with a Mustang II style front suspension, a 9-inch Ford rear end and coilovers on all four corners. Wilwood brakes provide stopping power, while a set of 17×8-inch Wheel Vintiques Smoothie wheels and American Classic 235/55R17 whitewall radial tires provide traction and an awesome appearance.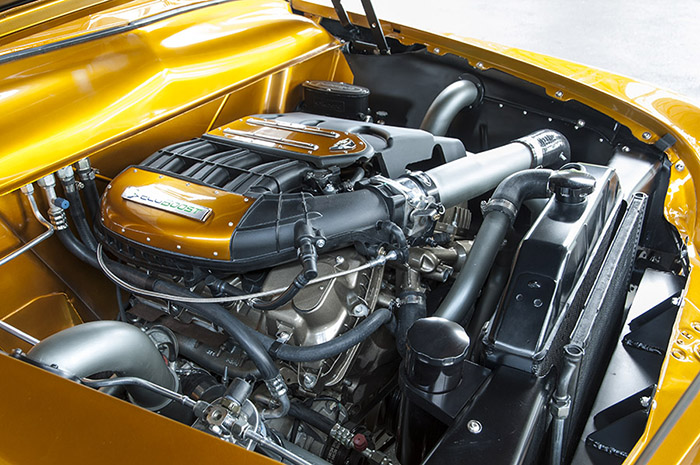 Under the hood is a Ford Racing EcoBoost V6, which is a 3.5-liter twin turbo engine, fit with direct injection and many other fancy features. This thing has tons of power (somewhere close to 400…we haven't strapped it to a dyno YET) and it gets incredible fuel mileage. We had countless troubles making the EcoBoost engine jive with the '51 Ford, but it all worked out, thanks to the guys at F.A.S.T. The V6 is backed by a 6R80 overdrive automatic transmission, operated by a Lokar shifter.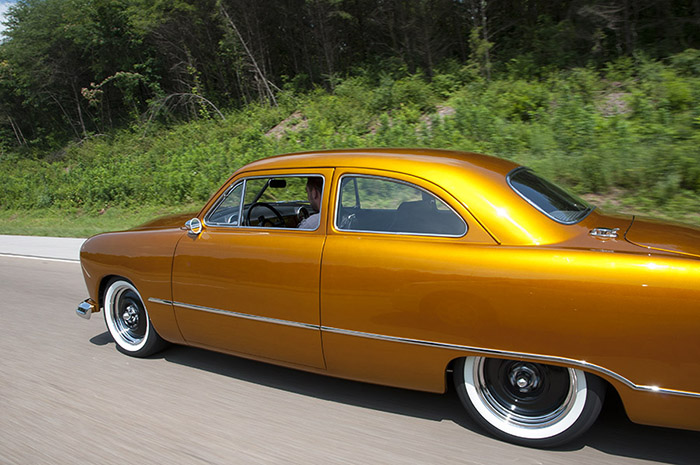 Aesthetically, the shoebox Ford is hard to miss with its custom-mixed PPG candy paint job, and numerous body modifications. The guys at the shop chopped the top a few inches, removed the spears from the quarter panels, added custom taillights, flush-mounted the headlights, sectioned the hood, built a custom grilles and fabricated custom side molding trim. We probably left out a few of the body modifications, but we're here to tell you this thing was cut all to pieces about 7 months ago!
Inside, the car is 100 percent custom. Every piece of the interior has been modified, from the double-hump dash, to the custom bucket seats, leather upholstery and custom console. Every piece was built from scratch, and it should offer great comfort as Jerry Dixey drives this thing back and forth across the country. Take a look at the car, and you'll quickly realize why we hated to see it leave here for the Street Rodder Road Tour. Check it out!