The Road Tour Passes through Chattanooga!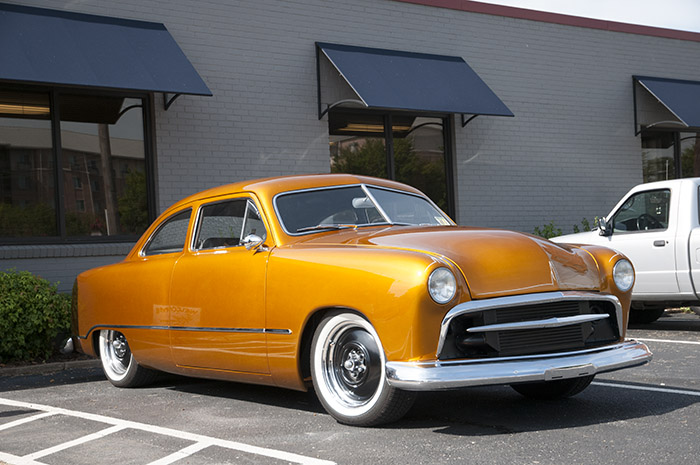 We gave you the inside scoop on the 2013 Street Rodder Road Tour car, as it was being fabricated, assembled and finished by Honest Charley Garage. And now, the '51 Ford Custom is doing its thing, traveling from city to city and stopping at a bunch of awesome car shows and shops. The Road Tour stopped here on Thursday, as the group of street rodders headed north to Pigeon Forge, Tennessee for the Shades of the Past car show.
So far, the '51 Ford has traveled 9,000 miles on the tour, and it has been performing flawlessly! To refresh your memory, we installed a Ford Racing 3.5-liter Ecoboost V6 engine, which has twin turbos and nearly 400 horsepower! This thing is chopped, channeled, shaved and smoothed, and we're very happy with the final results. Check out a few shots from the short visit and be sure to find out the next stop on the Street Rodder Road Tour!