The Sweet Sound of a Ford Flathead V8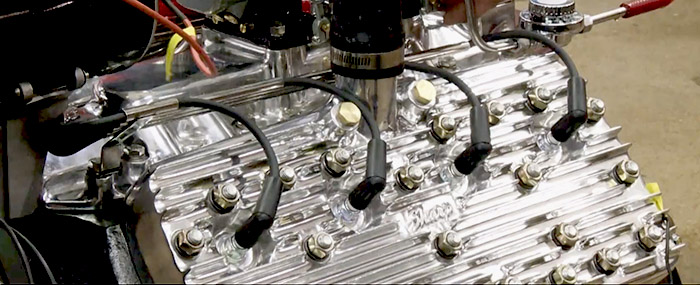 Simple and sweet. The Ford Flathead V8 came along in 1932, and it stuck around until the '50s. When an engine makes that sort of a run, you know it was a good idea. The Flathead V8 was not a powerhouse from the factory, but allowing the engine to breathe a little better sure made a big difference. In the case of this particular engine, it belongs to Wayne Pugh, who plans to stick it between the fenders of a 1940 Ford coupe, built Chuck Keene at Georgia Hot Rods.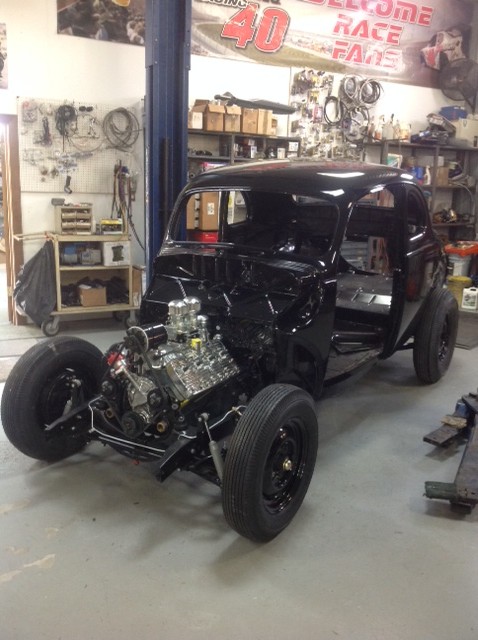 The engine's foundation is a 1946 59AB block that has a 3-3/8-inch bore and a 4-inch stroke Mercury crankshaft, with Scat H-beam connecting rods. This combination results in a 286 cubic inch displacement. The cylinder heads are polished aluminum Sharp castings, and the camshaft is an Isky 400 JR. with Isky Single 185-G springs. The intake manifold is a Sharp dual carb unit with twin Stromberg 97 carburetors. Lighting the fire is a Mallory Unilite distributor. The beautiful Flathead is topped off with a pair of OTB Dome-Top (4140) breathers. Spent gasses flow through a set of Reds headers, and of course, there are no mufflers allowed on this fine Flathead!

As far as accessories go, the water pumps are 8BA-style, the starter is a Powermaster piece, while the alternator is a Powermaster Powergen, which is designed to look like an old school generator. Final assembly and tuning of the engine was handled right here at Honest Charley, and we enjoyed every minute of it. Hearing a Flathead fire up for the first time NEVER gets old! Check it out!
{{products}}